Top 10 Best Air Purifier in India in 2021: Reviews and buying guide.
With the increasing pollution across all the metropolitan cities across India getting a breeze of fresh air has become a dream for the people living in concrete jungles. According to WHO out of the top 20 most polluted cities across the world more than half of the cities are in India and this is increasing the risk of diseases related to the respiratory system like asthma and also decreasing the life span by an average of 9.4 years per person in Delhi only. So it's a good time to buy the best air purifier in India for your family and yourselves.
After going through multiple reviews across different platforms and through our experience we have found some of the Best Air Purifier in India for you:
It is a well-known name when it comes to household appliances. Dyson air purifiers spread clean air all across the room with air multiplier technology.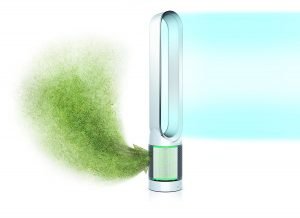 Product Features:
It has a Glass HEPA filter (H-13) with a tris-coated Activated Carbon filter.

The CADR is 1300 CMH and can cover up a room of 450 sq. ft.

The top is magnetic where you can easily stick the remote.

Power consumption: 40 Watts and the cord length is 1.9 meters.

Removes 99.95% of the allergens and pollutants as small as PM 0.1 micron.
PROS (What we liked the most)
Exceptional 360 degrees rotating design.

Filters can be changed very easily.

Different types of modes for different time and weather conditions like night time mode and draught free diffused mode with 10 airspeeds.

It has a powerful airflow with silent operation.

You can connect it through the Dyson Link app on your phone and check the live readings and operate it.

It has a bladeless fan which is very powerful

Also works with Alexa.

The sleek and tower-like design is very impressive.

Very easy to install.
CONS (What we don't like)
Takes a long time to clean the air inside the room but that too depends on the city in which you are residing.

A bit on the expensive side but totally worth it.
Next on our list is Philips air purifier which is also a very good option. Philips is a known brand in India when it comes to home appliances.
Product Features:
This appliance automatically senses 99.7% of the airborne pollutants of even very small sizes of 0.003 microns.

The CADR value is 270 m3/hr that can clean a room of 220-333 sq ft in just 12 minutes.

4 Stage filtration process with activated carbon filter and double-layered H13 grade true HEPA filter.

4 color air quality indicator to give a real-time view of the air quality around you.

Also removes 99.99% of pollens and house dust mites which can cause allergy.
PROS (What we liked the most)
It is tested to remove the airborne H1N1 ( swine flu ) virus.

Night sensing mode is specially developed for the bedroom for lesser noise.

All filters can be cleaned separately.

It has a front inlet and upside outlet which is ideal for a small room and can be kept in a corner as compared to other purifiers which need to be put in the center of the room due to input from the backside.
CONS (What we don't like)
The first filter can be cleaned by water but the carbon filter and HEPA filter can be cleaned using a brush only and that can be a hassle.

There are no legs at the bottom to make it stand on the floor. You have to put the base directly to the floor.

The HEPA filter and activated charcoal filter need to be changed frequently in a period of 6-9 months if you are living in a city with high PM levels which can burn a hole in your pocket.
MI has also made their name in the Indian market due to so many successful appliances they have launched for home and personal use.
Product Features:
It has a true HEPA filter with an efficiency of 99.97% for particle size up to 0.3 microns.

It has an OLED touch display with wifi connectivity and real-time PM 2.5 concentration.

Power input is 38 watts

Useful for a small room of up to 484 sqft.
PROS (What we liked the most)
1-year warranty.

Can be controlled through the smart app from mobile.

The price is also affordable.

Gives real numbers regarding PM 2.5 in the room not just colours
CONS (What we don't like)
You can only turn it on or off through google assistant, for experiencing all the features you have to install the MI home app.

After level 2 the noise level increases.

You may need to change the filter within a period of 6-12 months depending upon the level of pollution in your city.
4. Coway Professional Air-Purifier, Special Green Anti-Virus True HEPA Filter
This is a Korean brand with so many positive reviews from all across the globe. Coway has the world's largest R&D center for air care products in the world. They claim to sell more than 50 lac air purifiers every year.
Product Features:
Suitable for a small room of area 355 sq ft.

This appliance has a Green Anti-virus true HEPA filter(25 mm in width) which is not available in any other air purifier.

3 stage filtration.

Shows air quality through intuitive colors.

Removes 99.97% of the airborne pollutants.
PROS (What we liked the most)
This product comes with a 5-year warranty( year on motor and 1 year on electrical parts and 1 year additional after registering on their website).

Longest filter life of 8500 hours.

Exceptionally professional customer support after-sales.

Noise is very low in night mode.

Very good product in its price range.
CONS (What we don't like)
The digital display is not available on the appliance.

Cannot be connected to a smartphone.
Sharp is a Japanese brand with years of trust from its customers.
Product Features:
Dual purification 1. Active filter ( Plasmacluster Technology )
Passive Filters ( True HEPA H14+ Carbon + pre-filter)
Captures 99.97% of pollutants

Elegant design to match your bedroom or living spaces.
PROS (What we liked the most)
It can clean up spaces of up to 200 sq feet even in a non ventilated room.

A special HAZE function for Indian homes.

It comes with an H14 HEPA filter which is not available easily by its competitors.

Makes very less noise

The design is very elegant and beautiful.
CONS (What we don't like)
No filter life indicator.

The base does not have a rubber grip for better noise prevention.

Does not have a PM 2.5 digital indicator.

No smartphone connectivity through an app or any control.

Replacement filters are costly.
6. Honeywell Air Touch i8 42-Watt Air Purifier
Honeywell is one of the fortune 100 companies that designs very good home appliances.
Product Features:
Real-time PM 2.5-meter indicator.

CADR value is 300 cubic m/hr which can clean up a room of 36 sq m within minutes.

It has a combination of HiSiv and HEPA filters which can remote pollutants like pollens, toxic gases, odour, and PM 2.5.

The approximate life of the filter is 3000 hours.
PROS (What we liked the most)
Does not emit any harmful gas like ozone as a byproduct of filtration technology.

Easy to carry between rooms and lightweight.

The inlet is from the sides and bottom and the outlet is from the top.
CONS (What we don't like)
Cannot be operated through Alexa or google assistant or any other mobile app.
Blue is a well-known name when it comes to household appliances especially related to home appliances that deal in air.
Product Features:
This appliance takes care of all types of air pollutants whether it be physical, chemical, or microbiological.

It has a 7 stage filtration process (which does not have an ionizer).

It has a high coverage area of up to 8000 sq. ft.

A True HEPA filter and formaldehyde remove with cold catalyst filters which can capture up to Pm 10 and PM 2.5

CADR value is 915 CMH.

It also has an odor sensor and timer.
PROS (What we liked the most)
It has a display meter for all relevant parameters.

Works wonderfully for a large room size which is not available by any filter type in its range.

The controls are truly touch screen type and easy to operate.

It works very silently and also has a child lock feature.
CONS (What we don't like)
PM 2.5 display is limited to 500 so it will not display the correct reading for PM 2.5 if it's above 500.

The filter is not available easily when needs to be changed.
8. Havells Freshia AP-20 40-Watt Air Purifier with Remote
Havells is also a trusted name when it comes to home appliances 
Product Features:
The appliance comes with advanced True HEPA technology that can filter up to PM 2.5 up to 0.02 micron.

The air-cleaning efficiency is 99.9%.

CADR value is 180 m3/h

Reduces odor and smoke by sensing it.

Can cover an area of 215 square feet.

Power consumed is 40 watts with 3 levels of fan speed.
PROS (What we liked the most)
Automatic filter replacement reminder.

The appliance has 5 stages of filtration.

Warranty on the product is of 2 years.
CONS (What we don't like)
Does not show real-time air quality in the room.

Cannot be connected to your phone.
9. Eureka Forbes Aeroguard AP 500 with HEPA Filter, Filtermaxx Technology, Ozone Free
This product is from the same company that makes aquaguard and we all know how successful that product was and still is.
Product Features:
HEPA filter that removes up to 99.9% of pollutants such as PM 2.5, molds, bacteria, dust, etc.

One-touch child lock functions lock all the functions automatically to prevent misuse by children.

It is an ozone-free air purifier that does not release any harmful gases as a by-product of the filtration process.
PROS (What we liked the most)
It comes with an intelligent filter replacement reminder.

The child lock feature is very useful if you have small children in your home.
CONS (What we don't like)
Customer support is not so good after-sales.

Cannot be connected to a smartphone.
10 Panasonic F-PXF35MKU(D) 20-Watt Air Purifier
Panasonic's electrical equipment for home use is a very good option
Product Features:
It is best suitable for an area of 283 sq. ft whether it be your bedroom or living room.

The brand provides a 1-year warranty.

It has a 3D circulation airflow with nanoe purification.

Removes hydrogen from viruses, bacteria, odors, and allergens.
PROS (What we liked the most)
Efficient silent operation.

The filter needs to be changed after a long time( only once in 3 years )
CONS (What we don't like)
After-sales customer support is not so good.

Very difficult to find a replacement filter.
---
Final Verdict: Based on all the factors we have mentioned above the best air purifier in India in 2021 for home use is the Dyson air purifier as it is the best for asthma patients and also approved by AAFA but it is on expensive side. The cheaper option is the Coway air purifier which is not so expensive and provides very good results which can say based on the reviews by customers from all around the world.
---
Things you need to consider before buying the best air purifier in India for your home in 2021 are:
The size of the room and the size of the air purifier.
Check out for the area covered by your air purifier by the square foot. This would be marked upon the packaging of the air purifier or in the product features section. You just need to make sure that the size of your air purifier serves the air purification of the size of your room or more.
2. CADR ratings of the Air Purifier
The Association of Home Appliance Manufacturers (AHAM) has created a rating named CADR or Clean Air Delivery Rate so it can guide the customers how much faster it can clean up the air inside a room. All the brands who are making air purifier systems need to get approved by the AHAM to get their certification and then only they can put the CADR ratings on the products.
In short, we can say that CADR rating is going to help you understand how well an air purifier works according to the size of the room while maintaining a particular speed. The CADR rating is generally taken in CFM or cubic feet per minute. This type of measurement is generally used for particles of micro sizes like dust, smoke, or pollen that can be highly allergic and can cause respiratory problems.
3. Weight/Portability of air purifier.
If you want to take your purifier from one room to another then choose an appliance that is light in weight as they are heavy appliances that use up a good amount of space in your room. 
Some of them even have wheels so that you can carry them around easily.
4. Noise levels
Most air purifiers have a fan blower so you can adjust the speed and noise accordingly as they can be a bit noisy if operational at full capacity and at night time when people sleep it can cause an irritating sound. Always choose an air purifier that produces low sound.
5. Maintenance cost:
The air purifiers that are working with HEPA filters or Carbon filters can only last for a good year. They capture the tiniest of particles but as a result, the filters clog up quickly as well. You cannot just wash and reuse the filter like the ones that work on the principle of ionic or Ozone generators.
Changing the filter between a period of 6-12 months depending upon the level of pollution in your city or pets in your home and many other factors is necessary.
6. Power consumption:
You should always go with an air purifier that consumes less electricity.
Air changes per hour or ACH. The amount of pure air that an air purifier exchanges with impure air is known as ACH and is denoted in multiples like 2X(2 times) 3X(3 times) …. And so on.
7. Different types of filters available in air purifiers:
HEPA filter: They are able to capture 99.98% of pollutants in the air. These filters are made from plastic or fiberglass and it can capture pollutants like pollens, viruses, bacteria, and smoke. Hepa filters can even capture particles of size as small as 0.3 microns. Make sure the air purifier you buy must have a 'True HEPA' label otherwise you can also mistakenly buy an appliance that is not a genuine product.
Carbon Filter: This filter releases activated carbon in the atmosphere which has multiple microscopic pores that can absorb the bad smell, smoke, gases, and chemical fumes. They work best if you are a regular smoker and smokes indoors. However, carbon filters are not so efficient in absorbing airborne pollutants and allergy-causing agents that can be hazardous for your health.
UV light air purifiers: Very useful for killing microscopic organisms, germs, and insects. Even the UVC radiation storage containers that are used for sanitization purposes also work on Ultra Violet rays disinfection. Best for killing the smallest of microbes.
Ozone generators and ionizers: Ozone and Ionizers release molecules in the atmosphere that capture the pollutants with a neutral charge. They are very efficient in removing the smallest particles. But it is not suitable for people with respiratory problems.
---
FAQs related to Air purifiers
How effective are air purifiers?
When used correctly an air purifier will not only just prove to reduce allergy symptoms but also protects you from hazardous air quality which is the case with most of the people living in metro cities.
2. Can I smoke in a room with an air filter?
Yes you can smoke anywhere you want, nobody's stopping you but for the sake of your health please quit. If you want to smoke inside a room with an air filter then kindly select an air filter that has carbon filters that have activated carbon molecules that bonds with the pollutants and trap cigarette smoke, chemical fumes, gases, and odors.
3. Where to place your air purifier for maximum reach?
If you have a favorite spot in the room where you spend most of your time like sitting, watching tv, etc then you should place the air purifier near that corner otherwise you should choose a spot which is closed to the center of the room so that the clean air can spread all around in your room easily.
4. What are the most common pollutants found in our homes?
We cannot see with our naked eyes but most of the contaminants include smoke, pet dander, dust particles, pollens, viruses, and bacteria. These are not only harmful to adults but also for kids and the elderly and can cause respiratory problems.
5. Benefits and uses of air purifier:
They neutralize smoke and pollution and capture the tiniest of particles.

Air purifiers also trap the airborne allergens released by domestic animals in your home.

They also absorb bad odors and smell from cooking in the kitchen as well.

A good air purifier keeps you healthy and prevents you from outdoor pollution and respiratory problems caused due to it.

Air purifier cleans up to 99 % of airborne bacteria like pollen, mold, bacteria, etc.

It also prevents you from seasonal allergies.

It keeps your lungs healthy by providing you clean air.

Sometimes the environment indoors is more polluted than the outdoors and hence it becomes necessary to have an air purifier at home.
Also read :
Top 7 Best Food Processor in India for home use in 2021: Review and Buying Guide
Top 10 Best Geyser in India in 2021 for Bathroom: Reviews and Buying Guide
6 Best Electric Kettle in India: Brandwise comparison
Top 10 Best Vacuum Cleaner for Home in India in 2021: Reviews and Buying Guide