Top 10 Best Vacuum Cleaner for Home in India in 2021: Reviews and Buying Guide
A Vacuum cleaner has become an indispensable part of our household due to the ongoing crisis following the Covid-19 pandemic as there is a shortage of housemaids going on. A vacuum cleaner in any aspect better than a broom as it requires less manual labor, convenient, quick to use, and cleans up your home like it has been done by a robot. In the coming times in the future as well it going to become a device like a television or a computer which is going to be found in every household. Before buying the Best Vaccum Cleaner for Home in India in 2021 you need to understand first what kind of machine you require or what are your requirements.
Based on the reviews and usage  we have gathered the list of top 10 best Vacuum Cleaner for Home in India in 2021
1. Eureka Forbes Vaccum Cleaner
Product Features:
Canister type Vacuum cleaner with cord.

Dirt-bag full indicator.

It has an automatic cord winder which is useful while storing the vacuum cleaner.

Foot-operated power on and off for easy operation with chord winder switch

Have suction control to handle the flow of air.

Power usage: 1200 watts motor; Operating 230 Volts

Accessories: 1 Flexible Hose Pipe, 2 Extension Tube, 1 Floor cum Carpet Brush, 1 Crevice Nozzle, Upholstery Nozzle, 4 Paper Bags

Warranty: 1-year warranty

Weight: 3.6 kilograms.
PROS (What we liked the most)
Very powerful suction

Goodlooking and flexible.

Comes with a variety of accessories for multiple uses.

Small in size so easy to store and use.

Great product for a single-family with a small household and office.
CONS (What we don't like)
Heats up quickly

Wheels are not of optimum quality for use.

The noise produced is high while using the appliance.

Not suitable for a large household with multiple families.
2. Miele Vacuum Cleaner
Product Features:
Corded Canister type vacuum cleaner.

The capacity of the canister is 4.5 Litres

Power consumption: 1400 Watts; 230 Volts

Weight is just a bit more than 7 Kilograms

Effortless vacuuming of large areas due to 9 meters operating radius

Accessories included: Vacuum cleaner, Dust bag, Motor filter, AirClean filter, Dusting Brush, Corner brush, Upholstery nozzle, Carpet/Floor brush, Telescopic suction tube, Flexi suction hose, and Vario clip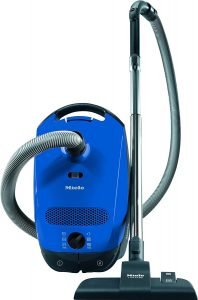 PROS (What we liked the most)
The handlebar slides inside to make it convenient for storage purposes.

The attachments come with clicks so that it does not come off while doing the vacuum cleaning.

Good Suction power

Makes very little noise on lower power settings.
CONS (What we don't like)
15A power plug is required for operation and its own cord is quite short.

On the highest power setting the floor tool sticks on the floor and it's difficult to move it around.

Spare parts are costly while repairing.

No Blower
3. Philips Vaccum Cleaner
Product Features:
Canister type Vacuum Cleaner with cord.

The weight of the appliance is 4.5 kilograms

The noise level it produces is 82 dB

Action radius is 9 m and the length of the cord is 6 m

Power: Input(IEC): 1600 W

Suction power: 370W (max)

Vacuum: 33 kPa (max)
PROS (What we liked the most)
Powerful cyclonic action and advanced design put dirt in its place and keep it there to control dust, even while emptying.

It has a special power brush that easily removes fur from your carpets and cleans pet hairs easily.

Lightweight and good looking.

The attachments are all fixed to the main telescopic pipe so you don't have to worry about losing them.

Auto cord winding feature.
CONS (What we don't like)
Limited attachments are provided for the floor and sofas.

No blower available.
4.  Black & Decker Vaccum Cleaner
Product Features:
Canister type vacuum cleaner with cord.

The weight of the appliance is approximately 2.6 kilograms

Power Consumption: 780 Watts; 230 Volts

Built-in clog indicator for cleaner filters.

Blowing features for cleaning garages and small outdoor areas which can also be used for inflating mattresses and rafts.

Accessories included: Vacuum cleaner unit, Crevice tool, Fabric brush, 3 blower attachments, Carpet glider, 3 suction attachments, 3 pieces plastic tube, Hose assembly, User manual, and Warranty card
PROS (What we liked the most)
The small plug point means you can connect it anywhere in the house.

Attachments fit firmly.

Powerful suction with a long power cord.

Lightweight and long-lasting product. 
CONS (What we don't like)
If you are cleaning the rug/carpet/sofa, you will have to stop and dust the filter several times.

If the price is your deciding factor, go for Black & Decker. If you need a bigger dust storage compartment, check out other products.
5. Kent Wet and Dry Vaccum Cleaner
Product Features:
Canister Vacuum cleaner with 5 m Cord.

The weight of the appliance is 5.1 kilograms.

Vacuum Pressure: 24 kPa ( max )

Advance force Cyclonic technology.

Low noise operation with rubberized wheels.

Accessories included: Kent force cyclonic vacuum cleaner, Flexible hose, Metal telescopic tube, Crevika tool, Dust brush, Floor or carpet brush, and User guide

Power Consumption: 2000 Watts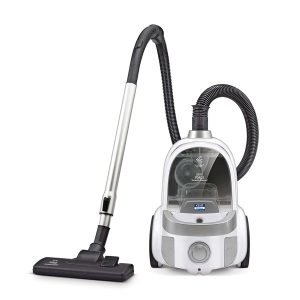 PROS (What we liked the most)
Very powerful with variable suction.

Compact with a telescopic retractable arm which when extended becomes 5 feet+ and when retracted becomes 2 feet+

Fittings are strong.

Motor hardly makes any noise.

It has 2 washable HEPA filters.
CONS (What we don't like)
Spare parts are not easily available.

The number of attachments provided with the unit is less ( 4 )

No Blow/Spray feature.
6. Dyson Vacuum Cleaner
Product Features:
This is a stick type Vacuum Cleaner
Lightweight only 2.5 kilograms.
High Torque cleaner head intelligently adapts to different floor types in Auto mode
Whole machine filtration captures 99.97% of microscopic dust particles as small as 0 3 microns
Accessories included: Dyson V11 Absolute Pro Vacuum, Quick-release Soft Roller Cleaner Head, Quick-release Torque Drive Cleaner Head, Quick-release Combination tool, Quick-release Mini Motorised tool, Quick-release Crevice tool, Quick-release Mattress Tool, Quick-release Up-Top Adaptor, Quick-release Extension Hose, Wand storage clip, Charger, Docking Station
3 Cleaning modes that are designed for a different range of tasks.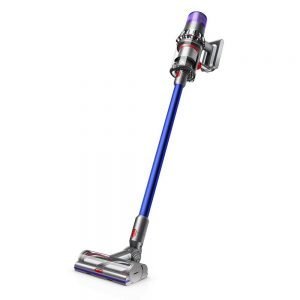 PROS (What we liked the most)
It has an LCD screen that displays battery run-time countdown and machine performance in real-time. 

Great battery life ( in eco-mode  )
Good suction power.
Innovative accessories and different power settings for a wide variety of tasks.
Ease of use for easy movement and storage.
CONS (What we don't like)
Long hair clogs can reduce performance, so regular cleaning is needed.

No blower available.
7. Inalsa Vaccum Cleaner
Product Features:
Wet and dry vacuum cleaner.

Blower function which is useful for both hard to reach indoor and outdoor use.

The capacity of the container is 10 L

Power Consumption: 1000 W; 240 Volts

The weight of the appliance is 4 kilograms

The length of the hose is 1.8 meters.

Vacuum: 14 kPa with a strong suction power

The vacuum cleaner has an impact-resistant polymer tank for longer usage life

Cleaning range of 6.7 meters

Accessories included: Vacuum Cleaner, 3 Extension Tubes, 1 Hose Pipe, 1 Floor Cum Carpet Brush, 1 Dry/Wet Squeezing Brush, 1 Crevice Nozzle, 1 Small Round Brush, 1 Cloth Filter, 1 Sponge Filter, 1 Carry Handle, User Manual cum 12-month warranty
PROS (What we liked the most)
Easy carry handle to take your Vacuum cleaner wherever you want.

Onboard tool storage for convenient collection of nozzles.

Swivel caster wheels provide flexible movement.

Comes with multiple useful attachments for hard to reach corners.

Longer cord.

Lightweight and silent in operation.
CONS (What we don't like)
No extra wet filter provided.

Spare parts are not easy to find.

Suction power is ok when compared with other dry vacuum cleaners.
8. Amazon Basics Vaccum Cleaner
Product Features:
Canister type vacuum cleaner with cord.

Comes in two sizes 1.5L and 2L

Exceptionally quiet ( 78 dB )

Accessories included: crevice nozzle, upholstery nozzle, dust brush, parquet brush, and accessory holder

Power consumption: 700 Watt Cyclonic cylinder

Foot-operated cable reel.

The length of the cord is 5 m and the rod is 0.9 m

It contains HEPA 12 air filter traps which trap microparticles as well.
PROS (What we liked the most)
Easy to the empty dust cup

This appliance has a rating A when it comes to energy efficiency ratings.

Bagless Cyclonic technology is awesome. No worry about getting new bags.

Auto Rollin cables and rotating wheels are good

Useful attachments that cover almost every purpose.
CONS (What we don't like)
The On/Off button is away from the handle, forcing the user to bend multiple times during every use – or operate it with his/her feet.

The pipe detachment button is too close to the handle, you may accidentally press it once-in-a-while.

Handling is a little difficult when it comes to a long steel rod.
9. American Micronic Vaccum Cleaner
Product Features:
The capacity of the appliance is 21 L

Made from Stainless Steel material with Wet and Dry Cleaner

Blower included

Contains HEPA filter

Power consumption: 1600 Watts; 220 Volts

Vaccum: 28 kPA with 100% copper motor.

Washable dust bag

The weight of the appliance is 9 kilograms

Accessories included: Vacuum Cleaner, 5 Feet Flexible Hose Pipe, 2 x 1.5 Feet Extension pipes, Floor-cum-carpet brush, Wet brush with two separate mouths, Upholstery nozzle, Crevice Nozzle, Washable dust bag, HEPA filter, Instruction manual, Warranty card.
PROS (What we liked the most)
Best suitable for both commercial and residential purposes.

Best for cleaning Carpets.

Washable and reusable dust bag for easy care and durability

Stainless steel body for longer durability

Versatile uses.

Best for a big household.
CONS (What we don't like)
Due to its big size and capacity moving the appliance from one place to another might be an issue for some.

The metal becomes hot after vacuuming so don't touch it.

A bit noisy due to motor size and capacity.
10. Ecovacs Robotic Vaccum Cleaner
Product Features:
Super thin

Strong suction for daily picking up pet hairs and other dust particles.

Quiet

Self Charging

Cleans hard floors to medium pile carpets

Accessories included: Lithium-Ion batteries
PROS (What we liked the most)
Zero attention needed. It uses drop sensing technology to avoid falling down the stairs or ledges.

It automatically returns to its charging base when power is low which ensures it's always charged and ready to vacuum.

This appliance gives your home the right clean for every occasion with flexible cleaning modes- AUTO mode for general cleaning, EDGE mode for specific edges, and SPOT mode for when intensive cleaning in one area is required.
Total wireless control and app connectivity which lets you change cleaning modes and directions and suction power or schedule a cleanup. You can also command it by dialoguing with Alexa and Google Home devices.

Does efficient micro cleaning which you will notice when you clean the bin
CONS (What we don't like)
It does only dry vacuuming.
Does not have an alarm for the full bin.

Not very efficient in picking heavier grains or pellet size fragments, small pebbles, etc.

The cleaning algorithm is random.
---
Final Verdict:
Based on all the factors mentioned above the Best Vacuum Cleaner for Home in India in 2021 is Philips PowerPro FC9352/01 Compact Bagless Vacuum Cleaner.
We have reached this decision on reviews and performance and all the points mentioned above. However, it totally depends on your home needs and you need to go through all the specifications first before finalizing the best Vacuum Cleaner for home use in India in 2021.
---
5 Types of Vaccum cleaners available in India
1. Canister Vacuum Cleaner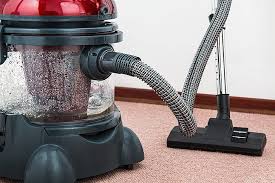 The most common type of vacuum cleaner which you will find in Indian homes is the canister vacuum cleaner. This type of vacuum cleaner has a storage unit at one end of it to store the dust particles which has been collected by the suction nozzle at the other end. The weight of this type of vacuum cleaner is heavier than others, therefore, it has a set of wheels so you can drag the vacuum cleaner anywhere you want.
Benefits of Canister Vaccum Cleaner
Low noise

Comes with a number of attachments which can be used for different purposes like:

Bare floors

Staircase

Hard to reach surfaces.

Sofa sets

Under the furniture

Carpet cleaning

Curtain cleaning
Drawbacks of Canister Vaccum Cleaner
The weight of the instrument is a bit heavy than the usual one.

The storage is a bit difficult as the size is big and comes with a lot of attachments.

Cords get tangled like old mobile earphones.
2. Handheld vacuum cleaner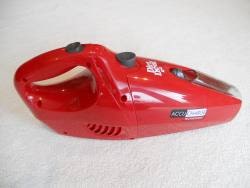 This is much lighter than the Canister vacuum cleaner. The size is small as compared to the canister vacuum cleaner so it is much easier to carry. As the size is small the latest models are coming with inbuilt chargeable batteries. The power of a handheld vacuum cleaner is less than a canister vacuum cleaner.
Benefits of Handheld Vaccum Cleaner
It is a lighter option than compared to Canister Vaccum Cleaner.

Excellent at small cleaning tasks and spots like closets, car-interior, vents, cobweb from the corn, in between the couch and upholsteries.

Comparatively inexpensive
Drawbacks of Handheld vacuum cleaner
You might have to face power issues as they normally run on batteries.

Even the weight is less around 2 kilograms only but you have to carry it manually which can be a bit tiresome.
3. Upright Vacuum Cleaners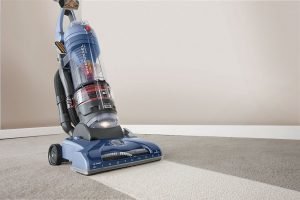 The name is self-explanatory as it stands upright to ensure that you don't have to bend too much while cleaning up your house. This type of vacuum cleaner is mostly found in US homes but slowly making its way into Indian homes. This type of vacuum cleaner is used for cleaning large spaces like halls and open carpet areas as the nozzle being closer to the carpet or floor makes it easy for cleaning.
This is mostly corded as it is a heavy device and is operated using a foot pedal to change the directions. They also work on hard floors.
Benefits of Upright Vacuum Cleaners
Easy to store as compared to Canister vacuum cleaner as there are no multiple attachments.

Best for cleaning carpets and floors

The quantity of the bag is much larger as compared to other types of vacuum cleaners.
Drawbacks of Upright Vacuum Cleaners
Not suitable for cleaning beneath the furniture.

Cannot be used for cleaning sofa sets.

The electrical cord is not retractable.

Due to its heavy build, it cannot be used to clean staircases as it can topple down.
4. Stick Vacuum cleaners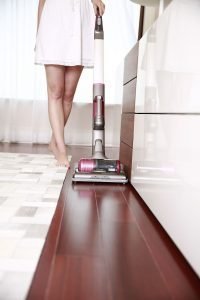 The structure of the Stick Vacuum Cleaner is very similar to an upright vacuum cleaner but the only difference is the width of these vacuum cleaners is very low and most of them run on batteries. Additional attachments are also not available for these kinds of vacuum cleaners.
The biggest benefit of a stick vacuum cleaner is the ease of access as it is lightweight and you do not have to bend while vacuum cleaning your house. Due to its lightweight, it can be used for cars, and curtain cleaning and cleaning underneath furniture is also easy with Stick Vaccum Cleaners.
Benefits of Stick Vacuum Cleaner
Lightweight and easy to use.

The structure is like an upright vacuum cleaner but being lighter it is beneficial for people with back problems or short height.

It works on rechargeable batteries hence no tension of entangling of electrical wires.

Great for picking up litter and cleaning curtains and car interiors.
Drawbacks of Stick Vacuum Cleaners
As it works on batteries the power is less than a corded vacuum cleaner so not a good fit for cleaning carpets and hard floors.

The dirt collection unit is small.
5. Robotic Vacuum cleaner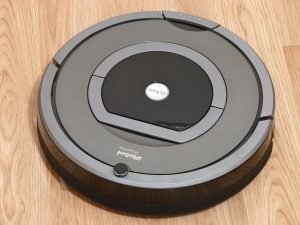 The most advanced form of vacuum cleaner not just in India but in the world. The concept of a robotic vacuum cleaner although is a bit new to Indian household but people are loving it. They look like an advanced machine from the terminator movie from the future sent here to end all the dust and dirt in our households. Usually, they are disc-shaped and battery-powered appliances that are capable of moving all around our house floor without the need for any human intervention. The iRobot Roomba is a very famous design by amazon in this category but a bit high on the costlier side.
They are the future of vacuum cleaning and can clean up your house even in your absence. Excellent for hard to reach corners like below the furniture.
Benefits of Robotic Vacuum cleaner
Ease of access is very good and very easy to handle

Can be programmed to function at any point in time according to your requirement.

They can easily clean the hard to reach areas like below the surface.

They can charge themselves automatically.

No manual intervention needed.
Drawbacks of Robotic Vacuum cleaner
Robotic Vacuum cleaners cannot be used for cleaning stairs.

It cannot be used to clean beds, sofas curtains, or cars, etc.

The dirt collection unit is much smaller and requires weekly maintenance which is the only manual intervention you will ever need.
---
Faq's You must read before selecting the best vacuum cleaner for home use in India in 2021
Bag VS Bagless Vaccum cleaners which one is better?
Benefits of Bagged Vaccum Cleaner
You don't have to clean up the entire dust collection unit.

Beneficial for persons with allergies related to dirt or dust and do not want to get themselves involved in cleaning up the mess after vacuuming is done.

Provides better filtration

Can store up to 4.2 L of dust on an average  ( depending on model ) which is ideal if you have a big house.
Drawbacks of Bagged Vacuum Cleaner
When the bags fill up there is a reduction of suction power in the vacuum cleaner

In the long run, it becomes a costly affair to change the bags of the vacuum cleaner.

Finding replacement bags for older models sometimes can be a bit hard if the particular model has been discontinued by the company.
Benefits of Bagless Vacuum Cleaner
Provides a stainable suction power as compared to a bagged one.

Much easier to clean and maintain.

No expense related to bag thus saving money in the long run.

Can hold up to 2.6L or dust on an average ( depending upon the model ) which is suitable if your home is not too big.
Drawbacks of Bagless Vacuum Cleaner.
You have to manually and thoroughly clean the canister of the bagless vacuum cleaner.

If you are allergic to dust then this type of Vacuum Cleaner might not be suitable for you as dust particles are store inside the canister with which you will come in close contact while cleaning up the Vacuum Cleaner.
Pro Tip:- If you don't have any allergy to dust particles then go with bagless as they are lighter in weight and convenient to store and carry and easier to clean.
2. Wet and Dry vacuum cleaner
As the name suggests wet Vaccum allows you to clean wet spills. Wet Vaccum cleaners are very useful if you have kids at home and even picks up small pieces of glass and water/drinks spilled on the floor or carpets
Pro Tip: With the help of a Wet Vaccum Cleaner you can also mop your bathroom floor which can save you a lot of time and provides better hygiene.
3. Hepa Filter
HEPA filter stands for High- Efficiency Particulate Air Filters and is able to eliminate 99.99% microparticles present in the air or floors like dirt, dust, pollen, and other forms of impurities small as 0.3 microns.
The HEPA works on the principle that it has a glass fiber arranged in the form of a mesh to capture minute particles. Other types of filters available in the market consist of foam filter, charcoal filter, cloth filter, and disk filter but HEPA is the latest technology.
4. Noise
The bigger the Vaccum the more noise it produces however noise doesn't impact the efficiency of the vacuum cleaner. Vacuum cleaners that use Cyclonic action produce a lot of sounds.
5. Ease of Portability
Portability is a major factor when it comes to a vacuum cleaner in our household which you can carry to multiple floors in your home.
6. Cordless or corded Vaccum cleaner
Entangled cords is an issue that is faced while using a corded vacuum cleaner. But the vacuum cleaners which are battery-powered do compromise in suction power. So if you want to have a higher suction power for cleaning carpets etc then go with cordless but for regular cleanup, you can go with a cordless one although they lose efficiency when the battery is low or drained out thus requiring frequent charging.
7. Energy Efficiency
Vacuum Cleaner starts from 600W and goes to 2000 to 3000 watts but the average and a good powered is 1200 watts for household use. Normally a battery-powered vacuum cleaner needs to be charged for 3 hours and can be used for 30 minutes at a stretch in full capacity.  
8. Durability and Warranty
Most of the Vacuum Cleaner companies offer a 1-year warranty but some brands also offer a 5-year warranty as well or even more than that. Warranty covers may include defects in the appliance, performance but exclude some items like filters, brushes, bags, etc. for which a replacement needs to be done which in general is not so costly and are a part of routine daily wear and tear.
9. Performance & Maintenance
Vacuum cleaners with bags need to be checked within a period of 6 months for replacement. Some models also have a light indicator that helps you to let know that the bag is full and needs replacement. For bagless models, frequent cleaning of the canister after every use is recommended.
The filter of the vacuum cleaner also needs to be cleaned in order to run without any problems. A dirty filter might release the dust back in the air which can be a cause of allergy and very dangerous for asthmatic patients. You need to replace a non-lifetime filter once in a year or so depending upon the usage.
Clean out the brush of the Vacuum Cleaner to take out the tangled hair and debris which can easily be done using any old toothbrush or a fine-toothed comb. You can also pull the hairs out using your hands.
10. What are the Best Vacuum Brands in India?
Eureka Forbes

Dyson

Panasonic

Philips

Black & Decker

Kent

Inalsa

Amazon Basics

American Micronic

Ecovacs
---
Also Read: Best 6 Room Heater fan blower in India in 2020: Reviews & buying guide