Best 5 Biometric fingerprint scanner attendance machine for office in India in 2021: Review and complete guidelines
If you are looking for the best biometric fingerprint scanner in India in 2021 for official use then here are some recommendations based on user reviews and personal use. Please go through our complete guidelines.
You've come this far looking for biometric devices but do you know what these devices are and how does biometric devices work. Well let me explain in simpler terms by breaking the work Bio (Living) + Metrics (Signature measurements), now Biometrics can be of many kinds
Fingerprints
Retina of eye
Facial recognition
Iris of a person
Here we are specifically talking about the Fingerprint scanner devices which can be used for security locks to be able to access by a particular person only.
Here is a list of a few devices which are used for biometric fingerprint scanner:-
Product Features:-
It is an all-purpose Biometric fingerprint scanner that comes with 1 year RD service.
USB type single finger scanner device that works fastly.
It can be used for many purposes like:
Sim card activation
E-KYC verification
Aadhaar based services etc.
It can be used for verification, enrollment, and identification through biometrics.
This device can capture and store biometric data.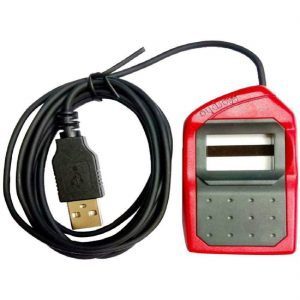 Product Features:-
It only works with Android devices as of now. Application is not available for other operating systems like ios or windows or blackberry.
It supports:
ISO SC37 19794-2/4 or ANSI/INCITS 378 template formats500 dpi resolution.
RAW and WSQ format
NFIQ Calculation
One to one and one to many verifications.
It does not require any installation, however, if your device asks for install drivers you can get them from secugenindia official website.
Designed for desktop, mobile, network, enterprise, and online environments.
Product Features:-
It can be used for enrollment, verification, and identification.
Easy to use. Simple plug and play only. No prior software installation required. It automatically detects your respective application.
It has a 1-meter long cord with USB connectivity.
The weight is only 120 grams and the internal serial number of the device can also be fetched by installing the software.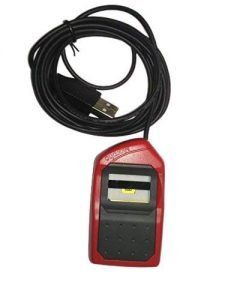 Product Features:
It has a 500 dpi optical fingerprint sensor with a scratch-free optical sensor surface that supports standards :
ANSI-378 ISO19794-2,
ISO 19794-4
It has the lowest false rejection rate and lowest false acceptance rate.
You have to install the drivers from the link which is provided in the user manual.
This device does not work on rooted mobiles.
Can be used in govt websites like ekyc aadhar verification, digital signatures, etc.
The product weight is 200 grams.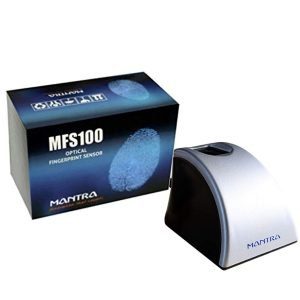 Product features:-
It can be used for verification authentication and identification purposes.
A hard optical sensor that is resistant to scratches, impact, and even electric shock.
It can be used in Government programs like:
AADHAAR project.
NDLM project.
Jeevan pramaan Patra
E-mudra DSC verification etc.
The weight of the scanner is 260 grams and comes with a USB 2.0 attachment.
Drivers to be installed from the link given in the user manual.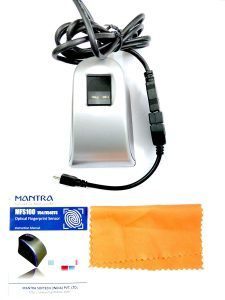 Our recommendation:- If you own a shop or you need to verify your customer's account not so frequently then you should use Safran Morpho Icons MSO 1300 E3 Biometric device Fingerprint Scanner with RD Service. But if you are using it for office purpose or your usage is high then we would recommend you Mantra MFS100 Finger Print Scanner
---
So how does these biometric fingerprint scanner works?
Well, the answer is very simple. When you register your biometric fingerprint as a security lock on any application or device, it simply captures the shape and pattern of your fingerprints, and as everyone knows that the chances of a fingerprint of two persons to be the same are on in a million. So the next time when you try to access the lock it has to be an exact replica or you can say a scan of your fingerprint of the person who has registered it in the first place.
Now you might have to install the software before you can enjoy using the fingerprint scanning services but that is not a difficult task, your office will be providing you a software otherwise you can easily find someone who can design custom software according to your need. Biometrics can also be used to register daily attendance for an organization's employees as well and they are very accurate in maintaining the time and day of attendance but the real problems come when a biometric device go haywire, which means you can face a number of problems related to that like,
You might not be able to enter your own office, even if you are the boss due to a faulty device
Attendance of the employees also messed up
It can be a costly affair to fix your devices or due to your devices, your software has encountered a problem.
A few things you can try to do if the biometric fingerprint device is not taking your finger impression correctly like.
Wash your finger with clean water and soap thoroughly
Clean up the sensor with a clean piece of cloth
If still not working then login to the admin panel of the software de-register your fingerprint and then re-register it.
The scanned thumb or finger needs to be a perfect copy of what you have put in the system while registering it.
As an Indian citizen, we must know that our Adhaar card is also attached to our biometrics. Now UIDAI has also given people a preference whether they want to unlock their biometrics or not. To avail of this service, the most important thing you have to do is get your mobile phone number registered by visiting the nearest Enrollment center.
Once your phone number is registered anyone can simply download an app from UIDAI and choose to lock or unlock their biometrics. Remember while registering for an adhaar card both Iris and all 10 fingers of the hand are registered in the government portal. When a person locks their biometrics they will not be able to use their fingerprints for authentication purposes. Although you can disable the lock by visiting the website or application temporarily or disable it permanently.
Things you need to keep in mind while buying a Fingerprint scanner which is best for you:-
The manufacturer should be a renowned company which has several reviews for their different kind of products in their field, because if it stopped working then you might not be able to enter your own office.
Can it be installed on a windows pc / Mac or a mobile device like android or ios.
The answer is yes. Every device has a standard procedure to get it connected to your phone or computer. It comes with software or application which you have to install on the device before getting things started. Then register yourselves and use the device further.
Make sure which type of fingerprint scanner you need depending upon your requirement like if you need it in an office or do you need a device to capture all the fingerprints of a person. Sometimes it is only used for scanning a single fingerprint by a person who carries it with themselves and attaches it to a mobile device whenever necessary.
Accuracy of the device. The device should not be unlocked with the wrong fingerprint
Responsive speed of the device. It should recognize the fingerprint scan quickly after rigorous and long-term use and for that, you need to select the best quality equipment out there. For finding that you can go through our buying guide.
Click here to check out a youtube video on how to install and use a Mantra MFS 100 biometric device.
Recommended articles:-
Best 5 Handy Mini Manual vegetable chopper for cutting food items in India in 2021: Reviews & Buying Guide
Best 5 UV Light Sanitization box in India in 2021