During these uncertain times, nobody can take a risk regarding their health as the spread of coronavirus is not limited to a single region on earth. It has become widespread, every village, city, or country is being affected by it. Upon great research and reviews, we have gathered the Best 5 UV Light Sanitizer box in India in 2021.
| | |
| --- | --- |
| Pyrotech Sanitizer Box- (Pyrotech Make) – UV-C Box, Portable | |
| Orient Electric UV Sanitech One Touch Sanitization/Sterilization Box | |
| | |
| | |
| PHILIPS UV-C Disinfection System with 9-watt Smart Wi-Fi (15 L) | |
5 Best UVC Sterilizer Box India
Product features:-
It is a portable UV-C sanitizer/sterilizer box that is certified by NABL and DRDO.
UV Lamp which is safe and powerful with an adjustable timer and dual sensor.
It can hold an object with a capacity of 20 liters.
An alarm sound goes on when sterilization is complete.
With a dost of 245 mJ per cm, square kills viruses 99.9% within a minute.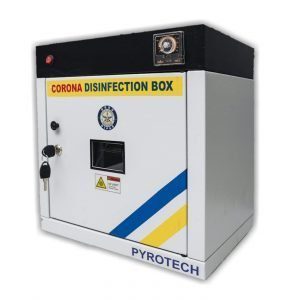 Product Features:-
This UVC powered sanitization box from Orient kills 99.99% of viruses within 4 minutes of exposure.
The exposure from UVC light which has a wavelength of 254 nm destroys nucleic acid and disrupts the DNA of pathogens.
It has a timer which can be set for 4 minutes exactly.
It has a sturdy metal body with a safety switch and gasket for UVC containment.
Uses two UV lamps of 11 Watts each of which is place diagonally with surround reflection for a 360-degree virus sweep.
It has a capacity of 34 liters thus best suitable for hotels, restaurants, and offices.
It comes with a one year warranty on the box and 6 months warranty on the UV-C lamps.
Power Consumption: 25 watts and operating voltage is 230-240 volts.
It has a capacity of 45 Litres which is best for office or restaurant use.

Comes with 360-degree disinfection with the help of  3 Osram UVC germicidal lamps having a wavelength of 254 nm.

It has a digital timer for easy one-touch sanitization and the lights stop automatically when the gate it opened.

The inner body is made of mirror finish Aluminium and SS tray.
4. Hindpower UV-C Sterilization Box Commercial/Industrial 2.0 |UV-C Sterilizing Chamber | UV Disinfection Box | UV Sterilizer Box UV Sanitizer UVC Disinfection System 150 ltrs | Sanitization Box |
Product Features:-
It has a dual body 2.0 UVC sterilizing chamber that kills up to 99.9% of pathogens.

It has the biggest size in this category and that is a massive 158 liters which makes it suitable for use in areas where a large number of people gather like a factory to sanitize their stuff.

Product Dimensions are

66.04 x 66.04 x 66.04 cm and weight is 25 Kilograms
Product Features:-
It has a capacity of 30 liters which can kill up to 99.99% of germs.

It contains 2 8 Watt UV lamps & 1 tray with 1 free 9-watt LED smart Wi-fi Bulb

1-year on-site warranty on the Disinfection unit at select locations (UV-C Lamps is not covered).

It is certified by the University of Boston and Intertek for the eradication of germs within minutes
---
Buying guide:-
In recent times in this growing pandemic due to Corona Virus, more and more people are drawing towards using products that are used for sanitation purposes. From handheld products to items that can sanitize your entire homes or even bigger places like trains and planes everything has suddenly become a high demanding product.
So whenever we buy such a product the first thing which comes to our mind is Does this thing really work?
Well, the answer is yes. For many years Ultraviolet light is being used for sterilization purposes against bacteria and viruses. Liquid sprayers of gel-based sanitizers do work well but they cannot be applied over every item for example it could be food or a notebook or any other personal belonging item or they are not able to reach every corner of every item. But when it comes to a UV Sanitization box all you have to do it just place the item in the box whether it be an edible item or a document or anything, it works perfectly fine and many studies show that they are able to kill the bacteria or viruses with a great extent over 99.99%.
The second question which comes to our mind is what are the colorful lights which we see inside a UV sanitization box. Well, the answer to that question is based on the wavelength of the light whether it be a blue or a purple one.
UV-A is a black light
UV-B is a medium wave light
UV-C is a short wave UV light
Here the UV-C is the one which is used for disinfection and sterilization purposes and the wavelength for UV-C  light lies between the range 200-280 nm.
Now the important question does UV-C-based Sanitization box kills Coronavirus?
The answer Is yes. UV-C contains germicidal properties and even kills bacteria's mold and spores through high-intensity penetration breaks the bonds of RNA and DNA strands present in the virus and making them impossible to multiply or reproduce and this, in turn, makes them harmless and hence decreases the threat to the human body. UV-C treatment is a very old technique from the early 1900s in food industries, biology labs, and healthcare industries.
How much time would it take to sterilize a product in UV light?
When you have put in the item for sterilization all you have to do is just wait for 3 minutes until the UV-rays do its work.
What are the precautions which you need to take while using a UV sanitization box?
Children below 10 years of age should be kept away from the machine
Do not open if the machine is turned on and maintain a safe distance
Avoid sterilizing any type of pharmaceutical drugs.
Read the instruction carefully written in the manual.
Do you have to clean the items after taking them out of the sterilization box?
Yes. It would be great if you clean up the products physically to remove the dead particles by using cleaning products such as alcohol, vinegar, and water mixture, clean water, etc.
Our recommendation:-
If you are buying for commercial purpose like your restaurant or offices where you will be needing to sanitize large boxes then you should go with
Orient Electric UV Sanitech One Touch Sanitization/Sterilization Box – Kills 99.99% Germs in 4 Minutes. Tested and Certified at NABL accredited lab (Made in India, 34 liters, Silver) the best UV sterilizer box
as the size of it is big for industrial use.
If you are buying for home use only then you can go with PHILIPS UV-C Disinfection System with 9-watt Smart Wi-Fi.
---
Recommended items:-
Best 5 Hand Held Food Heat Sealing Machines in India in 2021
Top 5 best Tulsi Drops in India in 2021
Top 10 Best Vacuum Cleaner for Home in India in 2021: Reviews and Buying Guide